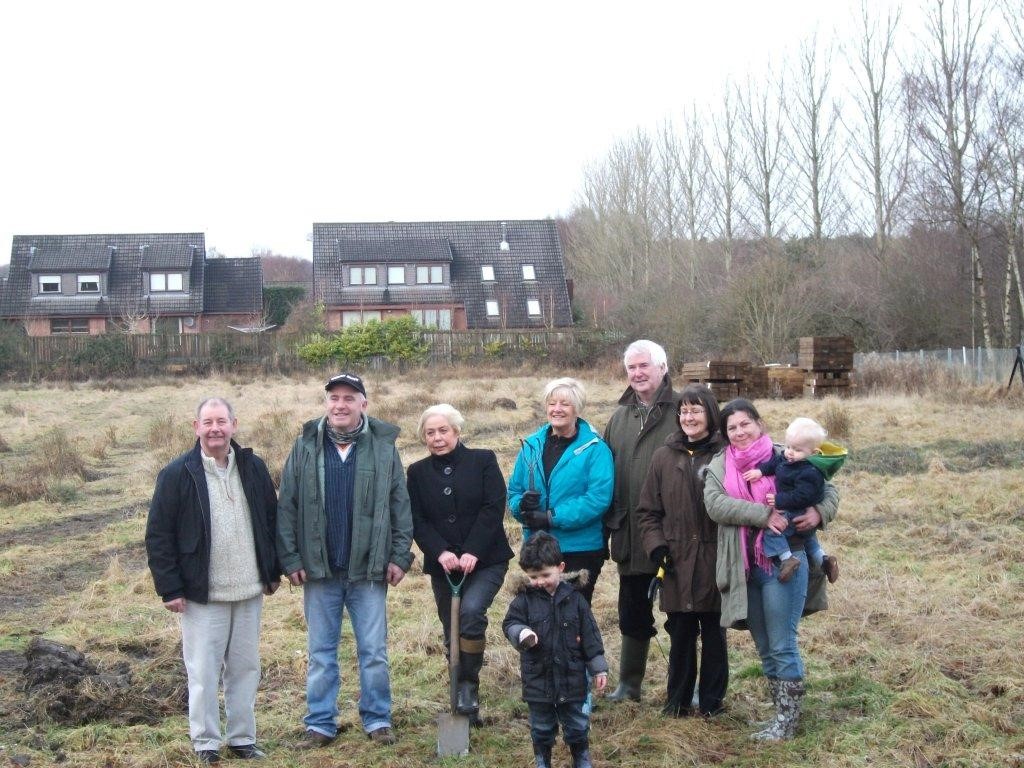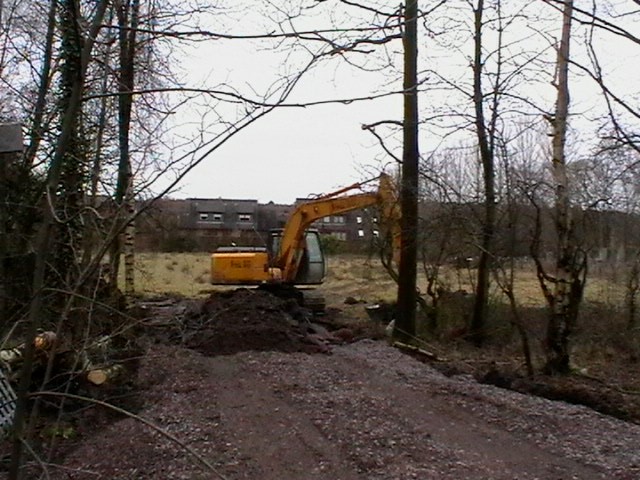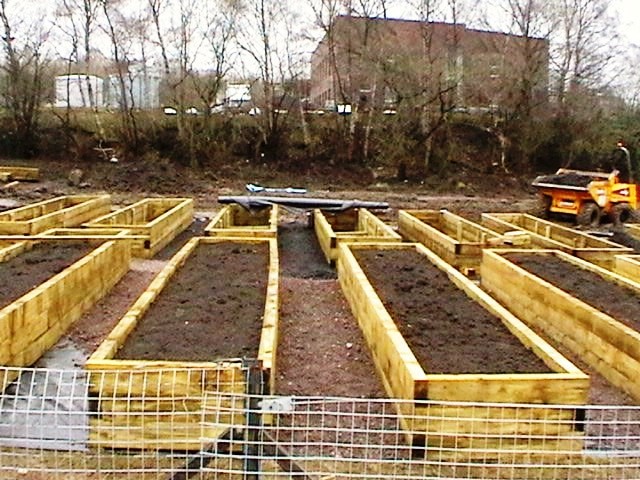 In less than 6 months a disused, waterlogged football pitch was turned into a productive community garden thanks to the efforts of local residents. Funded by the Climate Challenge Fund, construction of  Bothwell Community Garden began in 2010 on land leased by South Lanarkshire Council.
The garden opened to members in May 2010 and consists of an office, a tool store, a potting shed and 62 raised beds. Six of the beds are narrower for easy access, with another six lower for use by junior gardeners from local schools and nurseries. There are two polytunnels. One is used for propagating seed to produce vegetable plug plants. The other one contains raised indoor beds which lengthen the growing season.
Since opening, an orchard, soft fruit area, wild flower areas, roof over the composting area , solar panels, bog garden and pond have been added.